HOTWON was Invited to Participate in 2021 Volcano Engine Cloud Computing Launch
On December 2nd, 2021 Volcano Engine Cloud Computing Launch with the theme of "Novel Cloud Turbo the Future" was held in Shanghai, and Hotwon Group, as an ecological partner of Volcano Engine, was invited to participate in this launch conference.
This conference has set up a main venue and five sub-venues, namely "Novel Cloud - the Cornerstone of Cloud", "Novel Cloud - Foresight of Video Cloud Products", "Novel Cloud - Intelligent-Digital Engine", "Novel Cloud - Intelligence Feast about Cloud+ Experience" and "Novel Cloud - Co-creating Eco-system", to discuss issues such as cloud foundation, data, video cloud and experience in depth.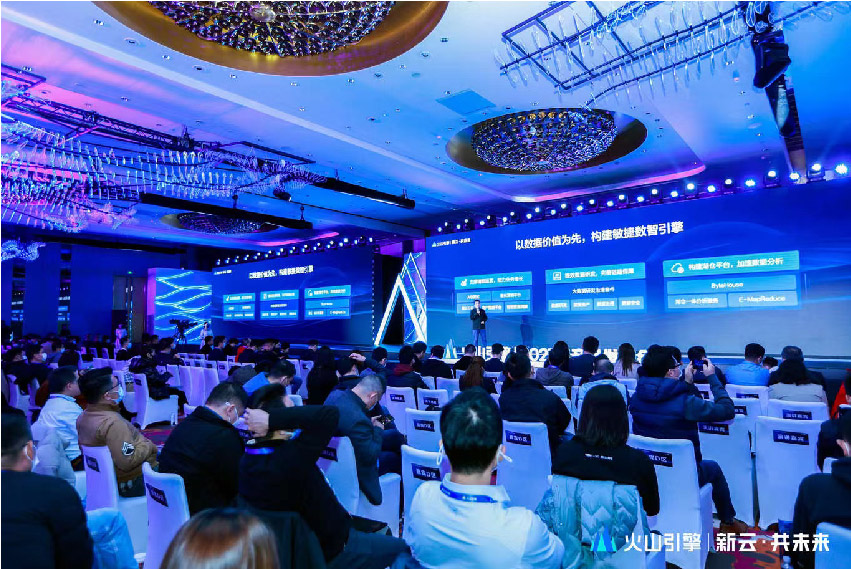 Volcano Engine, as an enterprise-level technical service platform of ByteDance, officially released cloud products on the spot, including five categories: cloud foundation, video and content distribution, data center, development center, and artificial intelligence, totaling 78 services. At the same time, Volcano Engine announced the launch of the "All-in-One Plan", with the goal of realizing digital transformation by uniting 1,000 partners and serving 100,000 customers to in the next three years. Previously, Hotwon has reached an ecological cooperation with the Volcano Engine. As a member of the "All-in-One Plan", Hotwon will cooperate with Volcano Engine in all kinds of cloud products, and work together to help the digital transformation of enterprises.