Pioneer of Low Carbon | Hotwon Group Won the Registration and Award Supported by UNIDO, the Case Provider of WiiTs Recommended Project Library and Excellent Application Cases of the Conference

The 2021 (3rd) International Conference on Industrial Internet, co-sponsored by the United Nations Industrial Development Organization (UNIDO), China Federation of Industrial Economics, Chinese Institute of Electronics, China Industry News and Society and the Municipal People's Government of Tongxiang, was held in Wuzhen, Zhejiang from December 5th to December 7th.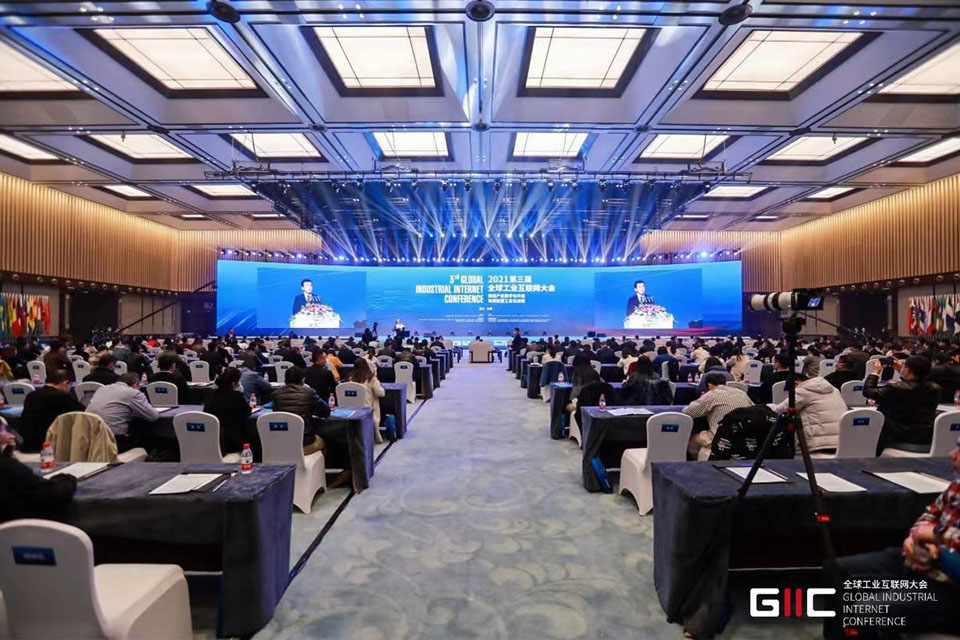 As an industry summit with high level, high value and great influence in the global industrial Internet field, this conference focused on the "Industry Promotion Action for Applications Integration and Innovation" of industrial Internet, and released a number of excellent application cases in various industries. With aiming at key industries, this conference forms a batch of typical models and application scenarios that can be replicated and promoted, and creates an industry promotion platform for applications integration and innovation of industrial Internet. After several rounds of rigorous reviews by international authoritative experts and the organizing committee of the conference, Shanghai Jiading Cloud Computing Cluster Project of Hotwon Group was successfully selected as an excellent application case of this International Conference on Industrial Internet with its advanced green data center construction and sustainable data strategy concept.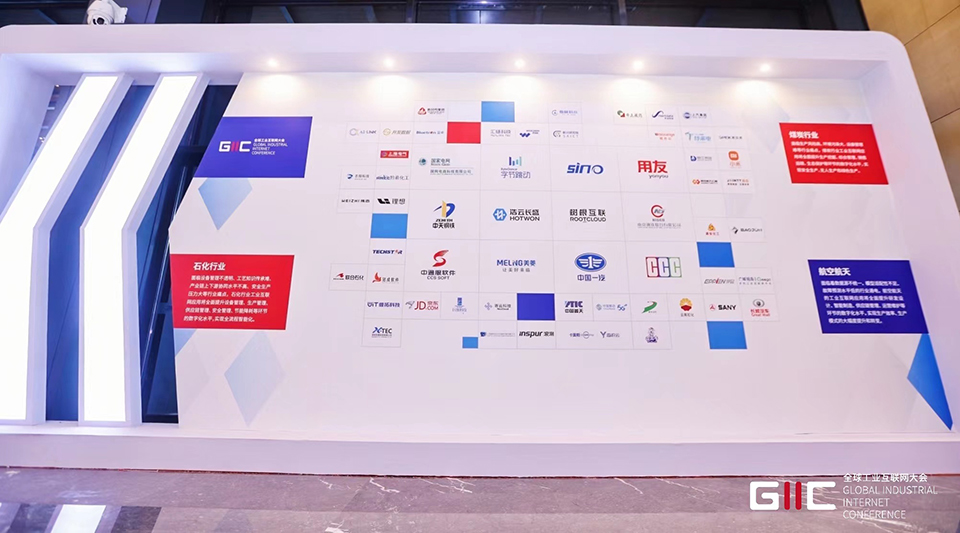 At the "UNIDO Night — WiiTs Seminar on World Industrial Innovative Technology Cooperations", the "Clean Technology Project of Data Center Energy Recovery and Urban Carbon Emission Reduction" submitted by Hotwon won the certification issued by UNIDO, and was selected as the international recommended list of the most innovative and sustainable technology projects by WiiTs.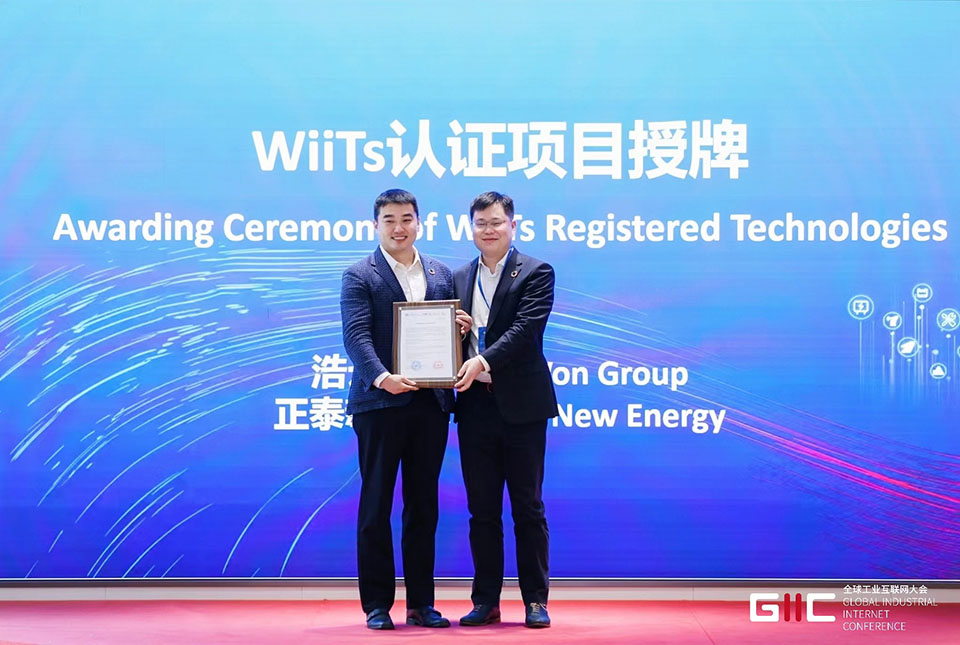 Wang Lipeng, Vice President of Government Affairs Department, took the stage to receive the award
With the development of digital technologies such as cloud computing, big data, artificial intelligence, 5G and industrial Internet, the business content and construction form of data centers have undergone tremendous changes. From the submission, defense to finalist of this project, the project was strictly reviewed by top international experts and WiiTs country advisory group, and finally won this honor after layer-by-layer screening. This is another milestone in the field of low-carbon energy conservation and environmental protection after Hotwon won the "Demonstration Case of Green Development Service" award issued by the Organizing Committee of 2021 China Beijing International Fair for Trade in Services, and also indicates that the data center low-carbon energy conservation technology and leading applications of Hotwon have reached the international level.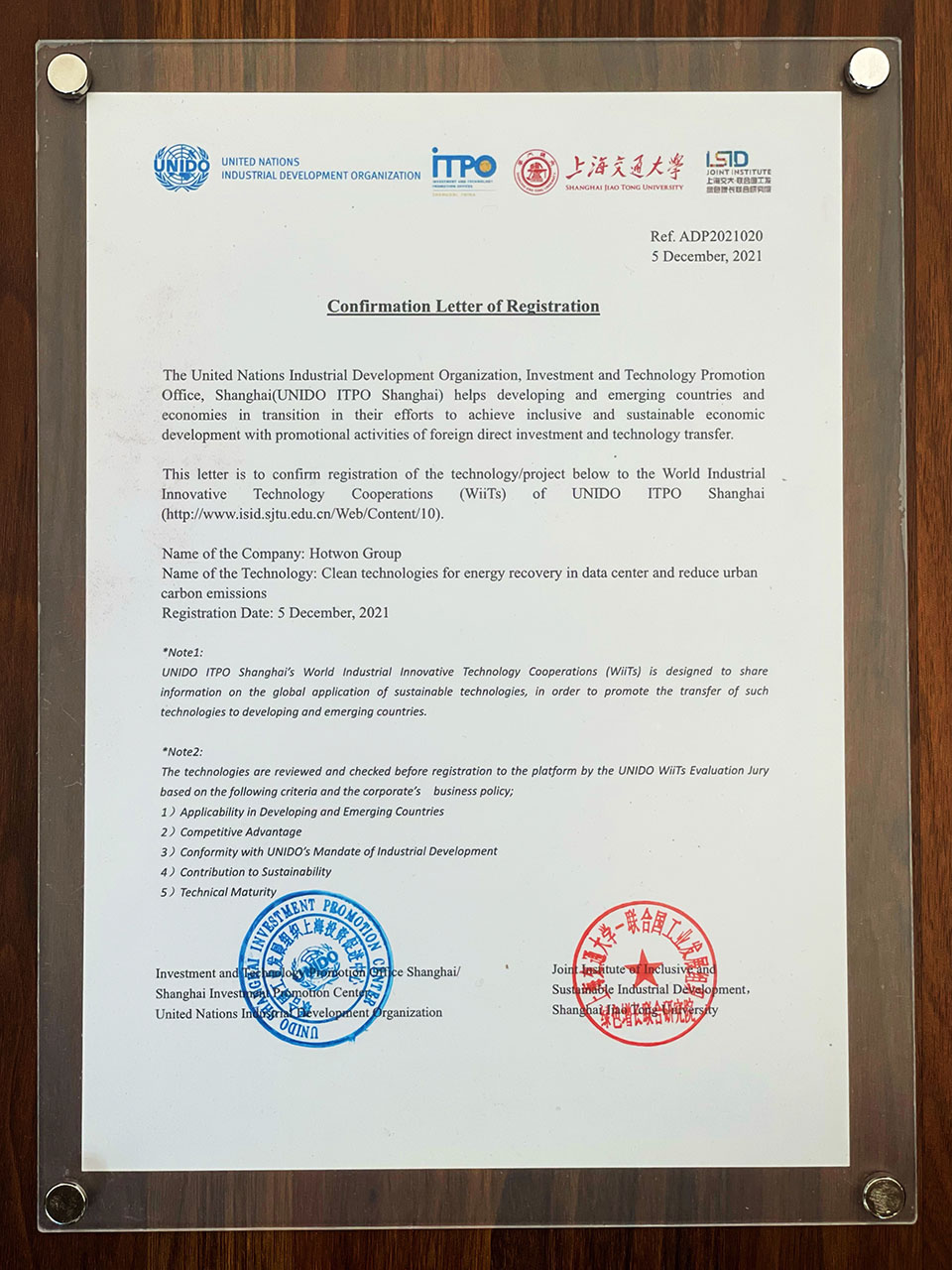 World Industrial Innovative Technology Cooperation Certification awarded by UNIDO WiiTs
As the infrastructure of the digital industry, the data center is responsible for the development of digital economy and the realization of carbon neutrality in digital industry. As the implementer of the sustainable data ecosystem, Hotwon has always regarded the national "double carbon" strategy as an important corporate social responsibility and made joint efforts with various sectors of society, which has made it widely recognized by all sectors of society. In order to achieve this goal better, Zhao Xiaolei (the Director of the UNIDO ITPO Shanghai, Dean of SJTU-UNIDO Joint Research Institute on Green Growth) and Wang Lipeng (Vice President of Hotwon Government Affairs Department), witnessed by the guests, signed the strategic cooperation agreements on behalf of both parties at the Signing Ceremony of WiiTs GG Technology Adoption Base — Hotwon Innovation Center of Sustainable Data Ecosystem.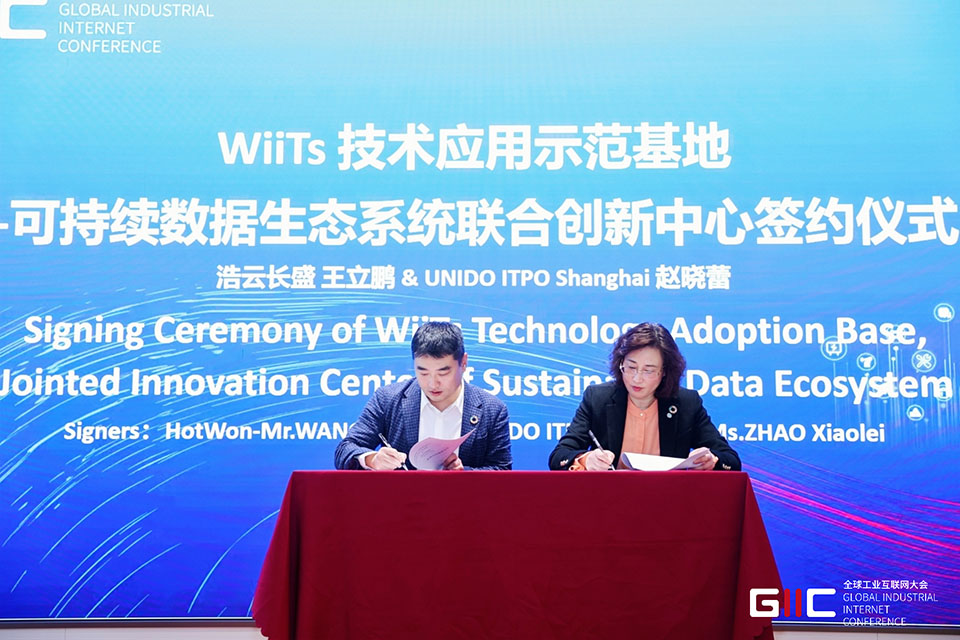 The two parties agreed to promote SJTU-UNIDO Joint Research Institute on Green Growth to set up an innovation center of sustainable data ecosystem in the Shanghai Jiading Cloud Computing Cluster of Hotwon Group. The innovation center will cooperate with authoritative international organizations, the top international universities, academic research institutions and ecological partners to promote and accelerate the process of new, green and low-carbon digital infrastructure. Also, it will contribute to the innovation, research and development, implement and global promotion of low-carbon energy-saving technologies in big data, cloud computing and data centers, as well as the formulation and certification of relevant technical standards, so as to realize the national goal of double carbon as soon as possible.