Liu Li'ao, President of Hotwon Group: Accelerate the layout of national data centers and build a sustainable data ecosystem.
Guided by national policies such as digital economy and "new infrastructure" and driven by the rapid development of cloud computing, Internet, Internet of Things and big data, the business income and market scale of China's IDC have shown a rapid growth trend in recent years. As the representative of the new information infrastructure, the IDC has started a brand-new developmental stage.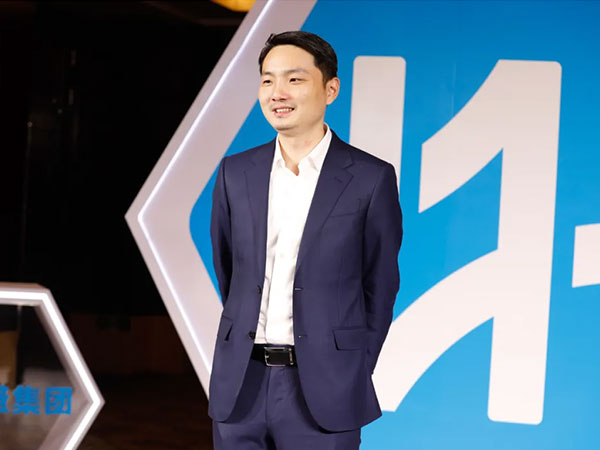 Liu Li'ao, President of Hotwon Group
In 2020, Hotwon Group (hereinafter referred to as "Hotwon") announced the completion of USD 300 million of shares. President Liu Li'ao, lined by Xinhuanet, explained how Hotwon will further increase its investment in Internet infrastructure including IDC, thus continuously consolidating the competitive advantage of Hotwon in core cities. In addition, it will expand business scale nationwide and continuously optimize the ecology of upstream and downstream industrial chains of the Group, making it stand out in the market.
Meeting new opportunities for strategic development
It is understood that Hotwon was jointly invested by DCP Capital (DCP) and CPE, and followed by China-United Arab Emirates Joint Investment Fund. The funds raised will be used to support Hotwon Group to continue building modern and efficient data centers, so as to grasp the valuable opportunity of the rapid development of China's IDC industry.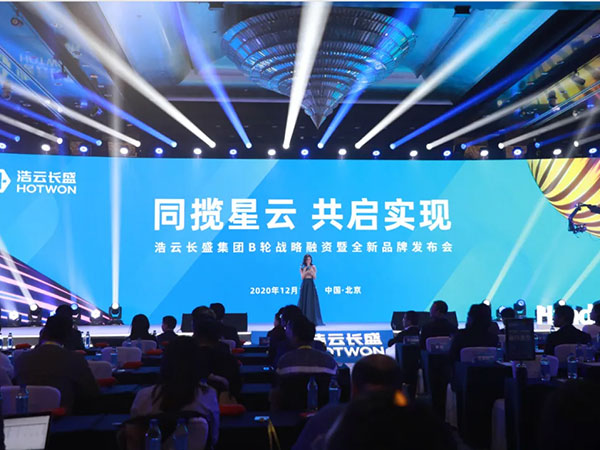 Hotwon Group Equity Site
As a leading enterprise focusing on IDC, Hotwon will usher in significant strategic development opportunities. Liu said, "China's per capita data consumption is only 13% of that of the United States, leaving huge room for improvement in the informatization of enterprises and individuals. With the vigorous development of Internet, cloud computing, AI and other industries, the amount of data will continue to increase, and the IDC will become an significant benefit industry of data informatization. "
According to Liu Li'ao, the IDC demand in China is characterized by unbalanced geographical distribution, where the demand for data centers is strong in first-tier city clusters. Hotwon has been committing to developing data center projects at the core of first-tier cities. At present, the project reserves have exceeded 80,000 cabinets, most of which are resources of first-tier cities that are highly in short supply. After the completion of this investment, Hotwon will quickly complete the construction of the reserve project and provide customers with stable IT infrastructure solutions.
With abundant strategic resources accumulated in the field of communication, Hotwon provides high-quality IT infrastructure and network communication services for customers on cloud computing, Internet, finance. So far, Hotwon enjoys a reputation of excellent operation performance in the IDC industry. It has provided services for many domestic large Internet companies and government and enterprise clients, becoming one of the few professional service providers of medium and large customized cloud computing bases for leading cloud computing companies.
"We have been making long-term layout and strategic planning since our establishment," said Liu Li'ao. In his view, Hotwon's advantage lies in the ability of project acquisition, completion and delivery, and subsequent operation and maintenance. "The company is provided with its own teams in design, construction, delivery, operation and maintenance respectively and has independent design institutes; and meanwhile, it has core resources in first-tier cities such as Beijing, Shanghai and Guangzhou, making it access to a large number of top-level customer resources."
Building a more stable, greener, smarter and more efficient data ecosystem
As the implementer of sustainable data ecosystem, Hotwon shows its own originality in "sustainable" layout of IDC (data center) resources.
"Our value-added telecommunications service covers nearly 60 cities and nearly 100 resource points in China, which are subject to the sustainable development of resources; In terms of self-built data center business, we have 13 cloud computing bases in domestic first-and second-tier cities, which are subject to sustainable delivery." "Hotwon Industry Cloud Platform, relying on the advantages of local IDC and taking cloud operating system as the base, has become the necessary information infrastructure for carrying local cloud computing, big data and industrial Internet, and has become the standard cloud product base. We set sail from Yunnan and make joint efforts with operators to complete Yunnan Unicom Industry Cloud Platform and Liuzhou Industry Cloud Platform to help the national digital construction," said Liu Li'ao.
He believes that for a data center, the whole lifecycle operation and service are particularly critical. "From construction to design, and then to operation and maintenance, we are the implementer of the sustainable data ecosystem. It is precisely because of our strategic insights on sustainability that won the trust and support from investors, partners and operators. Therefore, we will live up to their trust and work hard to build a more stable, greener and smarter data ecosystem in the digital era."