Surveying - Guangzhou No.2 Cloud Computing Base of Hotwon
Hotwon Group will jointly visit our cloud computing base with various expert groups in the industry. Next, we will show you the features of Hotwon cloud computing base with the theme series of [Surveying]. So please look forward to it~
Surveying - Phase I
Recently, the CDCC expert group drove to Guangzhou No.2 Cloud Computing Base of Hotwon, which is located in Panyu District, Guangzhou. Located at the intersection of Shenzhen, Hong Kong and Macao in Pearl River Delta, the project has passed Class A certification and adopts advanced liquid cooling technology with low energy consumption. The total output rack of the project is 9000R (standard cabinet), which is divided into two data centers: building A and building B. At present, the data center of building B has entered the trial operation stage, and building A is customized by customers. The expert group visited Block B this time.
Guangzhou No.2 Cloud Computing Base of Hotwon
Guangzhou No.2 cloud computing base is planned to have an IT capacity of 4,500 standard cabinets, which meets standards of GB 50174 Class A and Uptime T3. The power system adopts DR architecture, and the air-conditioning system can be maintained online. The optical fiber pipeline is built by the operator as required. Pipelines have been reserved in the park, and optical fibers are planned in dual-path mode.
Power supply scheme: the total capacity is 40,000 kVA, which is powered by three existing 110 kV substations.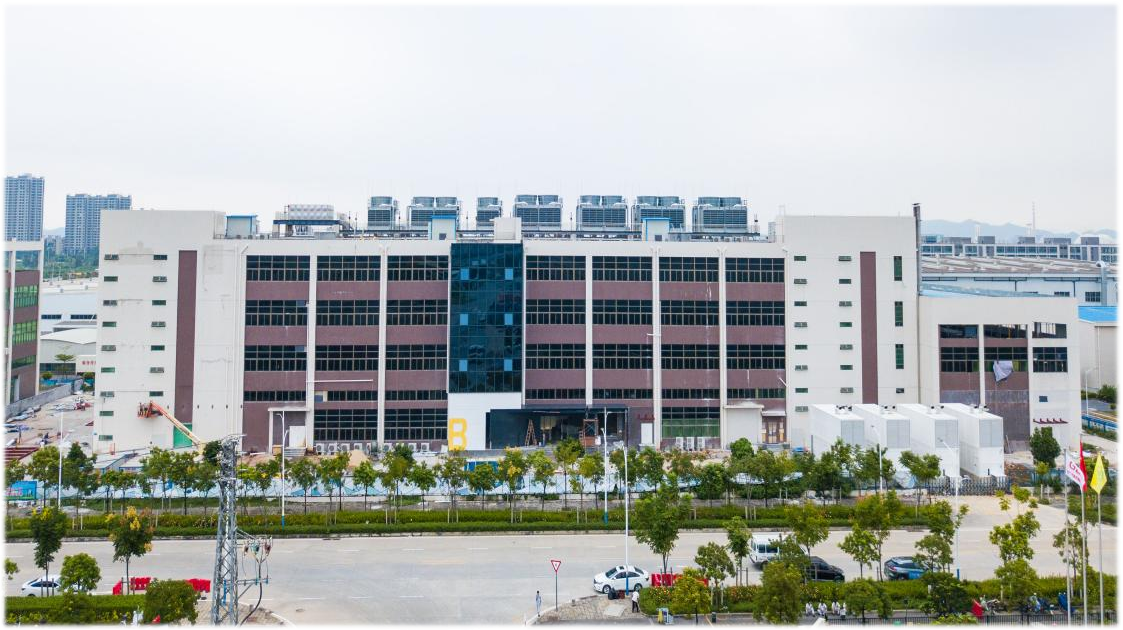 Cooling tower of facade and roof
Highlights of the project:
Adopt DR system architecture;

Adopt lithium battery technology (lithium iron phosphate core);

Cooling plate liquid cooling technology;

Ventilation wall for air supply;

Intelligent maintenance platform;
Electrical system architecture:
The mains and UPS power supply adopt DR architecture, and the power supply system for the IT cabinet adopts 2N architecture; A/B circuits are physically isolated; the UPS system operates in parallel, and power is back up by the single UPS machine for 15 minutes; the system has a total of 30 minutes of power backup;

The power supply system of liquid cooling cabinet is 2N architecture, with A/B circuits physically isolated and 2 A/B s of mains supply directly supplied.

Backup power system (diesel generator set) is equipped with 15+1 (redundant) diesel generator sets.
HVAC system architecture:
There are 4 (3+1) centrifugal water-chilling units in the refrigeration station, and the chilled water supply and return temperature is 17/23°C;

The chilled water is a secondary pump system, and the pipeline of the air-conditioning water system adopts a looped network;

The general module computer room adopts the air distribution form of diffuse air supply and closed hot channel, and the N+X is equipped with air-conditioning unit of chilled water ventilation wall;

20kW cabinet adopts cooling plate liquid cooling technology.
Introduction of main equipment rooms:
ECC room
ECC large screen display includes power monitoring system, dynamic ring monitoring system, BA system and security system respectively.

The electric power monitoring system collects and monitors the operation state and various measured values of high and low voltage power supply and distribution equipment in real time, and can effectively capture instantaneous alarms such as mains supply fluctuation.

BA system monitors the whole refrigeration system equipment in real time, and can switch the equipment from start to stop remotely through remote control.

The dynamic ring monitoring system integrates all subsystems to monitor and store the operation state and data of all equipment in real time.

The monitoring equipment of the security system automatically patrols the floor and captures the computer room without dead spots.
High-voltage power distribution room
The two power distribution rooms are connected with four 10kV mains supply with a total capacity of 40,000kVA. The PIX12 switchgear cabinet with IP4X protection level is adopted, which has reliable "five-prevention" interlocking function.

The high-voltage distribution system adopts Dr architecture. In case of any mains supply failure, the other three circuits can bear all loads, which increases the single circuit load rate by 25% compared with the traditional 2N architecture.
Standby automatic switching system adopts automatic switching control logic. When the single-circuit mains supply fails and loses power, the diesel power generation system is started and switched on, and the outgoing line circuit is gradually closed according to the load priority.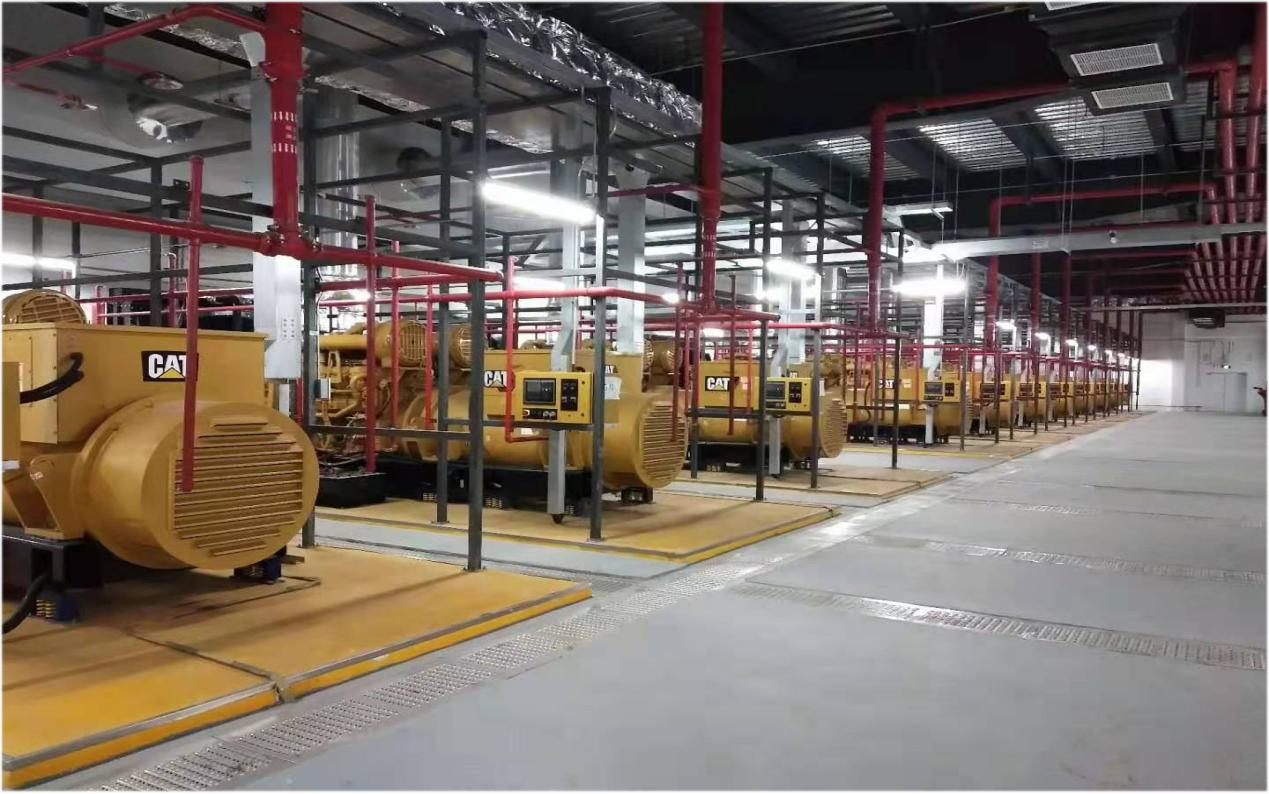 Diesel generator room
11 indoor diesel generator sets + 5 outdoor diesel generator sets (container type);

The rated power of a single set is 1820kW. In case of single mains power failure, the standby automatic switching PLC sends the generator start signal to the diesel generator parallel operation room, starts and operates in parallel through the diesel generator remote control system, and automatically adds and subtracts the generator according to the load.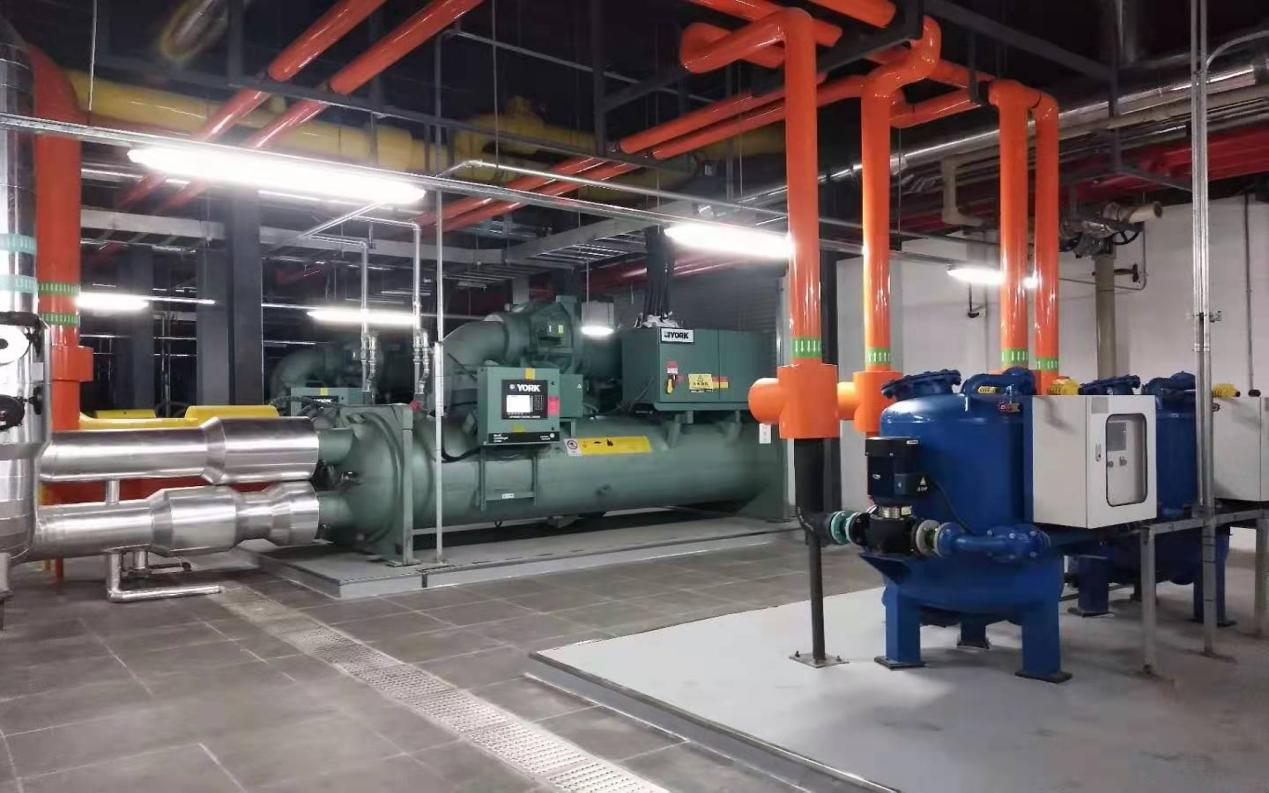 Refrigeration station
The main chiller is a centrifugal chiller with 3+1 redundant structure, and the refrigerating capacity of a single set is 4922kW.

An open-type thermal energy tank is provided, which can ensure the continuous cooling of the computer room for 15 minutes when the mains supply is interrupted.
Hotwon Guangzhou No.2 operation and maintenance team undertakes the on-site operation and maintenance work of this data center project, and implements 7*24 on-site maintenance management: daily inspection, fault handling, equipment maintenance, emergency response and drills, energy saving optimization and performance improvement.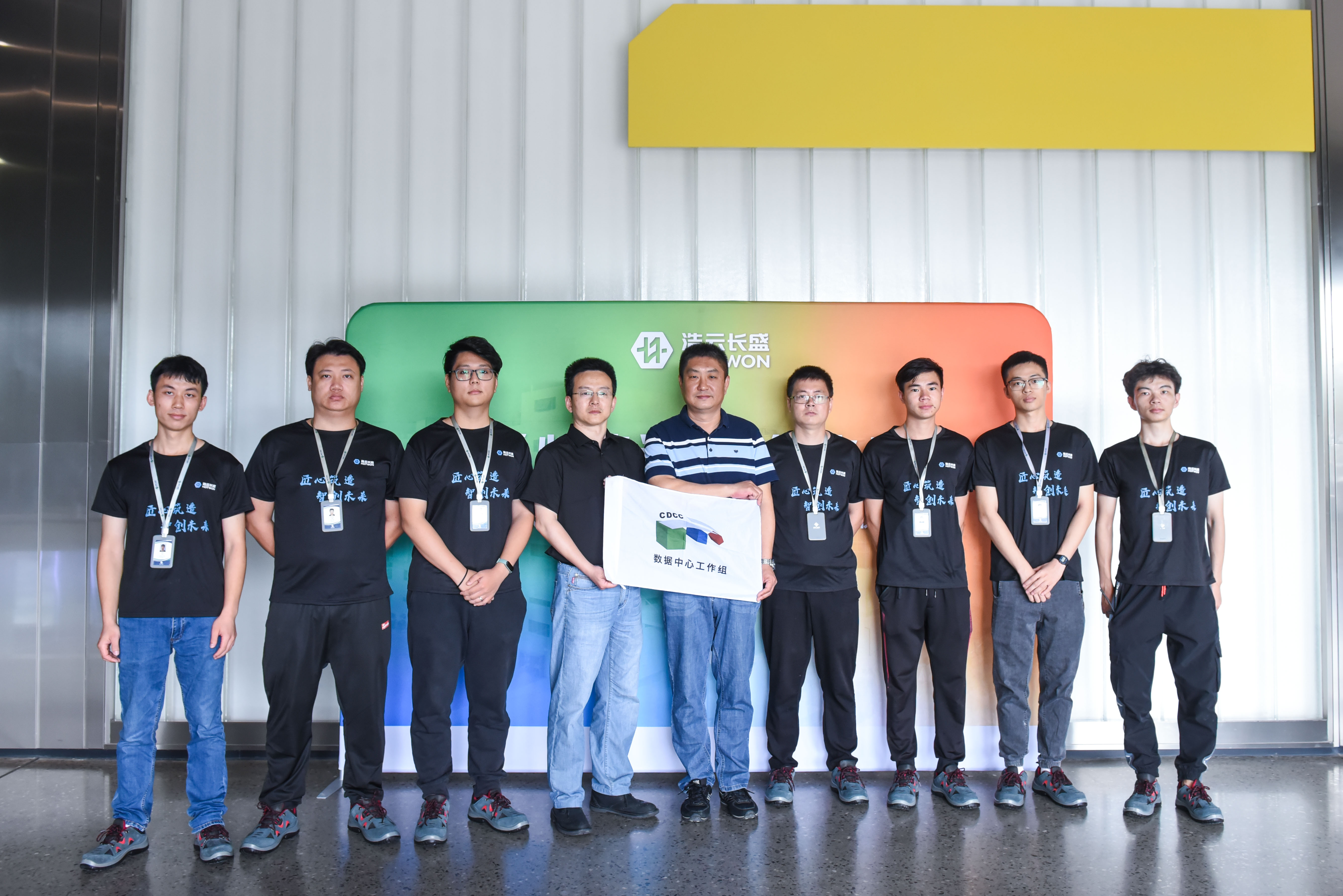 Group photo of CDCC experts and operation and maintenance personnel