Guangming reports | getting refined internally and externally to promote the green and sustainable development of data centers.
In recent years, data center, as an important infrastructure for the development of digital economy, is growing rapidly in scale with the development of new generation information technologies such as 5G, cloud computing and big data. However, the data center is also a big energy consumer. A large amount of data throughput and operation make the data center face greater energy consumption and heat dissipation challenges. Finding ways to speed up the green development and reduce carbon emissions in data center industry has become an important issue at present.
It is imperative to build a green data center.
In September 2020, China stated that it would strive to reach the peak of carbon dioxide emissions by 2030 and to achieve carbon neutrality by 2060. Do solid jobs in peak carbon dioxide emissions and carbon neutrality were proposed in the NPC&CPPCC this year, and an action plan for peak carbon emissions by 2030 was worked out to optimize the industrial structure and energy structure. In this context, achieving a low-carbon and green data center has become an important direction for the sustainable development of the industry.
Statistics show that the total number of racks in China's data centers will exceed 4 million in 2022, and the total energy consumption of the centers will also exceed 200 billion kWh from 2020 to 2021, and will grow rapidly in the following years with more than 250 billion kWh in 2023.
Zhu Hongbing, director of national operation and maintenance of HOTWONHotwon Group, introduced that the electricity consumption of a large and medium-sized data center (with an IT installed capacity of 14MW) is close to 100 million kWh in one year.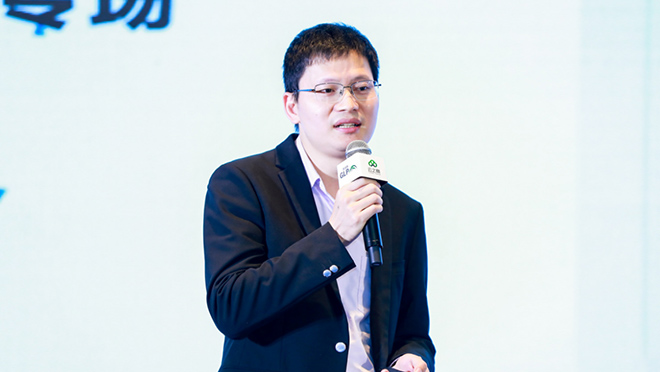 Mr. Zhu Hongbing, Director of National Operation and Maintenance of HOTWONHotwon Group
At present, electricity is still mainly dependent on fossil fuels. The huge energy consumption in data centers makes the seemingly "smokeless" digital economy an invisible driving force to increase global carbon emissions. "Therefore, it is imperative to reduce energy consumption and build a green data center." Zhu Hongbing said.
In this context, Beijing, Shanghai, Shenzhen and other cities put forward the inflexible aimmandatory quota of PUE (the ratio of all energy consumed by data center to load energy consumed by IT) for energy conservation in newly-built data centers. In February 2019, the Ministry of Industry and Information Technology, the National Government Offices Administration and the National Energy Administration issued the Guiding on Strengthening the Construction of Green Data CentersGuiding on Strengthening the Construction of Green Data Centers, requiring that the average energy consumption of data centers will basically reach the international advanced level, and the PUE of large newly-built and super-large data centers shall be below 1.4 by 2022.
Zhu Hongbing introduced that China's new generation data centers have changed the past traditional data center construction mode of simply pursuing performance, and began to pay attention to energy efficiency. More and more data center builders and operators, including HOTWONHotwon Group, are gradually exploring advanced power supply and heat dissipation technologies, energy conservation storage equipment and energy conserving servers to reduce energy consumption
Green and sustainable development
Energy conservation and consumption reduction in data center is a systematic project, which generally includes two aspects of "hard devicesinflexible" and "soft workflexible" . In the aspect of "hard devicesinflexible", it involves equipment selection and technical architecture for data center; While, the "soft workflexible" aspect includes the operation, maintenance and management of the data center.
Zhu Hongbing introduced that HOTWONHotwon Group built a data center with reference to green energy conserving standards in order to reduce energy consumption, and had built a number of large A-class cloud computing bases with green energy conservation and high availability. The data center is taking the initiative to purchase renewable energy sources, such as wind power and hydropower, in addition to build data centers in regions rich in renewable energy after taking into account the location characteristics. E.g., the Group's Chengdu No. 1 cloud computing base of Hotwon Group makes full use of local hydropower resources (about 50% of the annual consumptions of electricity are renewable energies) to fulfill green and low carbon, environmental protection and energy conservation.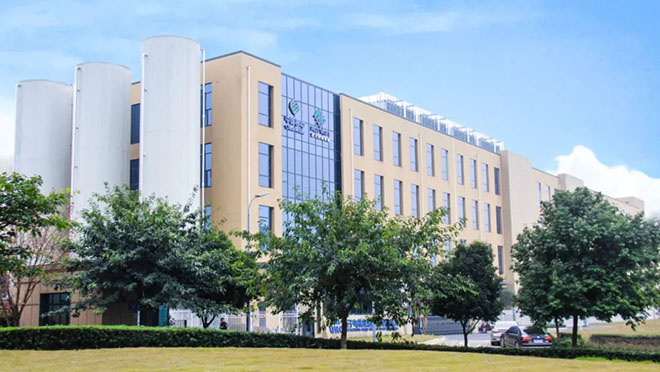 Chengdu No.1 Cloud Computing Base of HOTWONHotwon Group
In the aspect of "soft workflexible", we made "top-level planning" for data center energy supply and reinforced scientific operation. Specific measures include optimization of power distribution system and air conditioning system, utilization of natural cold sources, adoption of more energy conserving racks, improvement of server operation strategy, etc. In addition, the data center itself can also be transformed into an "energy producer", which the load structure of the power grid can be optimized through shifting peak load of distributed supplementary energy stations. Due to its excellent operation and maintenance level, Chengdu No.1 Cloud Computing Base has won the Five Star Diamond Award of China Mobile IDC and Benchmarking demonstration Project AwardFive-star rating and Benchmarking demonstration project award of China Mobile IDC Diamond, and has successfully got the M&O certification of Uptime Institute.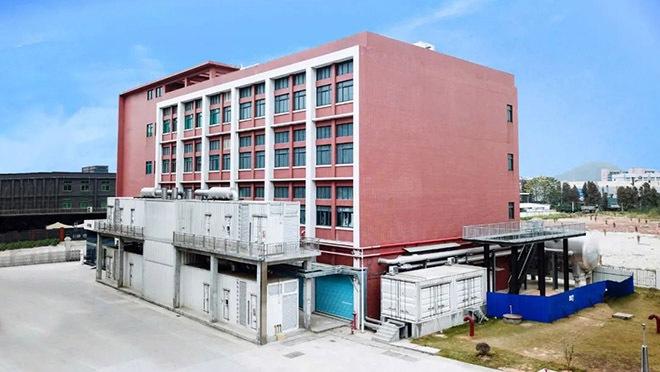 Guangzhou No.1 Cloud Computing Base of HOTWONHotwon Group
Zhu Hongbing state that the full life cycle operation and service are particularly important for the data center. "From design to construction, then to operation and maintenance, building a sustainable data ecosystem is the top priority. HOTWONHotwon operation and maintenance team participated in the whole process of data center feasibility study, planning and design, engineering construction, verification and testing, operation and maintenance, reform and upgrade, etc. We paid attention to personnel training and knowledge accumulation, established the on-site management system and structure of operation and maintenance, and innovated the management mode of operation and maintenance team, which have formed the operation and maintenance system of HOTWONHotwon data center with its own characteristics. For example, Guangzhou No.1 Cloud Computing Base of the Group have realized intelligent real-time monitoring and low-cost management and operation of the computer room to help customers to achieve greater coverage of user groups, which has won the Excellent Data Center Award. It guarantees the security and reliability of data in the cloud computing base from two dimensions of technology and operation management." he said.