Hotwon appeared in 2020 APSARA Conference.
On September 17th-18th, the "2020 APSARA Conference" hosted by Alibaba Group was held online for the first time. Hotwon was invited to participate in this conference as a partner, and appeared in the Cloud Exhibition Hall - APSARA Technology Space market partner exhibition, where it met with many master of well-known enterprises, communicated without boundaries, and explored the new digital future together.
The 2020 APSARA Conference is upgraded to a science and technology event of "live broadcasting in the cloud, resonance in hundreds of cities and interaction between tens of millions of people". With the theme of "full speed reconstruction of digital and intellectual future", the three reconstruction trends of new technology, new industry and new species show the vision and panorama of the digital era and an innovative experience of viewing the exhibition on the cloud based on 3D reconstruction and barrier-free technology.
A technological feast has begun.
"Collision" in front of the exhibition hall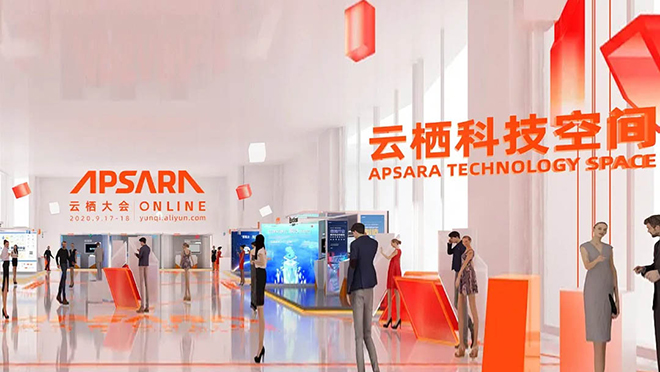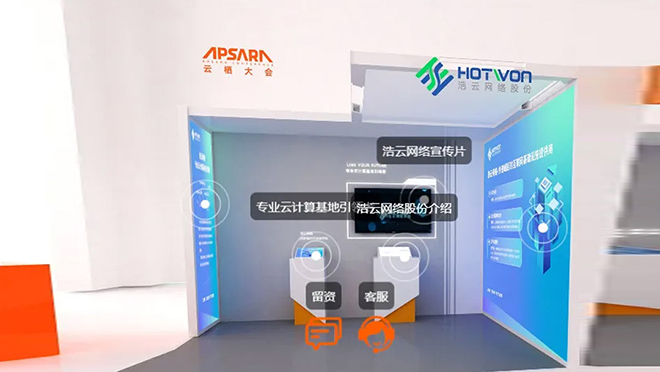 Cloud Exhibition Hall — Hotwon Booth
In the intellectual era of China, science and technology are driving regional economic development and industrial transformation, and new intelligent experiences are opened up with data-driven scenarios. The conference set up an "information blind road", and the whole exhibition was barrier-free, allowing us to participate at home as if we were at the forefront of science and technology, and allowing every friend enjoy the collision of technology and ideas!
Cloud APSARA and digital future
Meet in APSARA and explore the future together. On April 30, 2019, Hotwon officially signed a cloud service agreement with Yunnan Unicom and Alibaba Cloud. The three parties established a deep strategic partnership of big data cloud computing, which jointly promoted the rapid development of cloud computing industry in Yuxi City and Yunnan Province, and implemented the construction of digital Yuxi Smart Yunnan in many aspects.
The digital future has come. Hotwon will continue to join forces with Alibaba Group, relying on their respective advantages to join hands in launching more industry cloud platform services, contribute to the digital China process and move towards the digital future together.