The Standing Committee Member of Yuxi Municipal Party Committee, Executive Deputy Mayor and his party visited Hotwon for inspection and guidance.
On the afternoon of November 11th, Mr. Li Chaowei, member of the Standing Committee of Yuxi Municipal Committee and Executive Deputy Mayor, Mr. Tian Jianglong, Vice Secretary-general of the Municipal Government, Mr. Wang Yong, Director of the Municipal Internet Information Office, Mr. Xia Dexi, Deputy Director of the Municipal Development and Reform Commission, and Mr. Zhan Daobin, Deputy Director of the Organization Department of the Municipal Committee visited the Guangzhou headquarters of Hotwon, and was received by Mr. Deng Zhixiang, Executive President of Hotwon, Ms. Chen Jing, Business Manager of key clients in South Area, and Ms. Zhan Liang, Senior Manager of Marketing Department.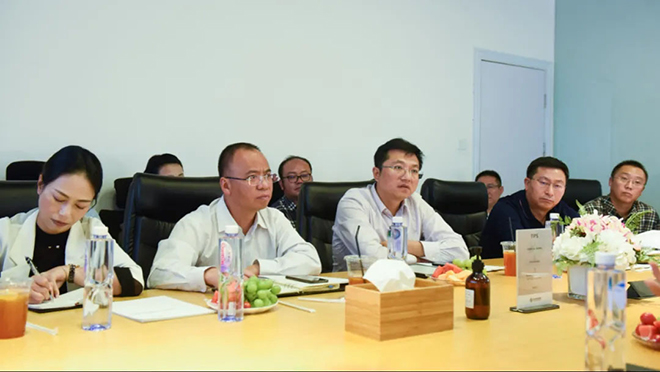 Visiting leaders
Mr. Deng Zhixiang extended a warm welcome to the leaders, introduced the current development situation and project development of Hotwon to the leaders, and the visiting leaders had a detailed understanding and exchange of the basic development situation and project overview of Hotwon.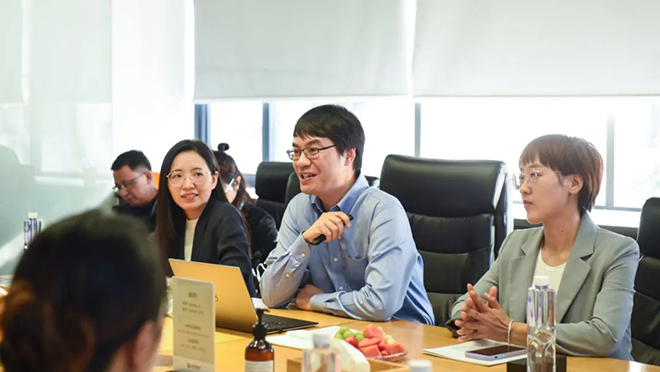 Ms Chen Jing, Mr Deng Zhixiang and Ms Zhan Liang
Ms. Zhan Liang analyzed the development trend of IDC industry to the leaders. In 2019, the overall revenue of China's IDC business has reached CNY 113.24 billion. In the future, benefiting from the increasing maturity and popularization of 5g technology and the sustained and rapid development of the Internet industry, the domestic IDC industry will still maintain an annual compound growth rate of more than 30%.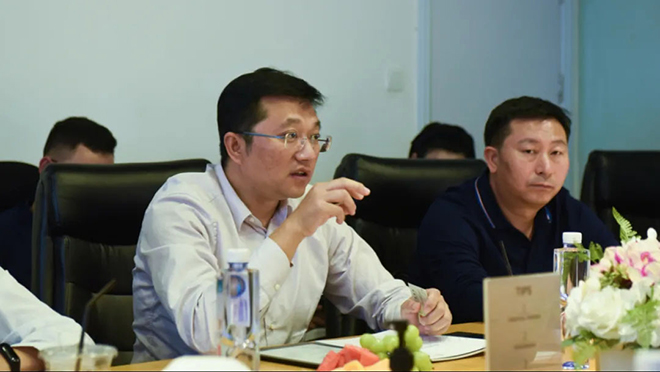 Mr. Li Chaowei, Standing Committee Member and Executive Deputy Mayor of Yuxi Municipal Committee (middle one)
Visiting leaders from Yuxi inspected and learned about the current development of Hotwon, and the two sides conducted in-depth exchanges and discussions on the future development of Hotwon and the development trend of data center industry. Mr. Li Chaowei said that he was very happy to learn about the development of IDC enterprise Hotwon and the development trend of data center market. Nanxiang valley cloud computing cluster of Hotwon will also provide a good example for Guangzhou IDC. They expressed great affirmation and expectation for the future cooperation between the two sides, and hoped Yuxi could introduce enterprises like Hotwon to fully develop digital engineering construction!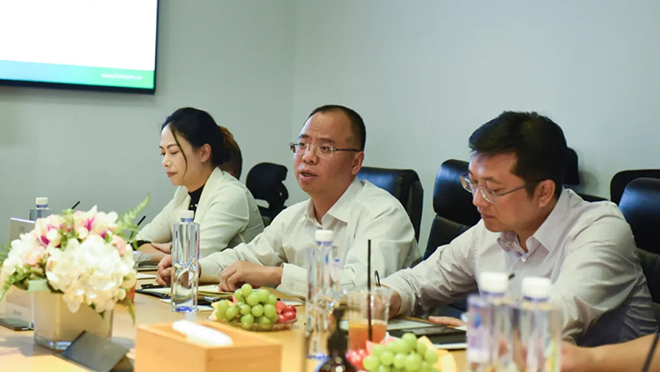 Mr. Wang Yong, Director of Yuxi Internet Information Office (middle one)
Mr. Wang Yong fully affirmed the Yunnan Unicom industry cloud platform project, which was co-operated in September 2019. Yunnan Unicom industry cloud platform provided a strong impetus for the quality change, efficiency change and power change of Yuxi's economic and social development! "I hope we can have deeper cooperation with Hotwon in IDC industry in the future, and Hotwon can bring more possibilities for IDC in Guangzhou and even China," Mr. Wang Yong stressed.
Hotwon expressed its heartfelt thanks to the leaders of Yuxi City for their visit, and was willing to use its own strength to promote the development of digital economy and digital society, work together to create an ecological chain of green data centers, and make unremitting efforts to promote the long-term development of China's data industry!