Good news again...
Good news
Review of Huawei, remarkable Hotwon in Lingnan
Hotwon Guangzhou No.1 operation and maintenance team performed well in the national emergency drill competition of Huawei cloud key sites in 2020. Among them, Lei Xiao & Li Hailin, Hu Jianqin & Dong Fanghao stood out among more than 200 teams and won the title of honorary team with excellent skills! On November 12, the Management Department of Huawei Cloud Data Center held an award ceremony at Hotwon Guangzhou No. 1 Data Center!
Be orderly and keep improving
The operation and maintenance personnel of Hotwon adhere to the operation and maintenance idea of "Methods for emergency and no panic", and regularly and irregularly carry out routine and special drills every month to ensure that when dangerous situations occur, they can handle them in an orderly manner.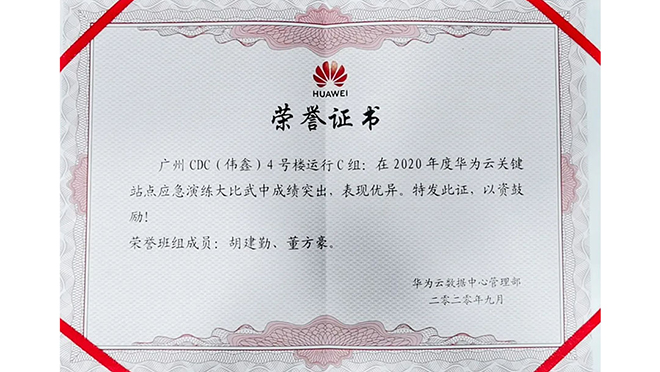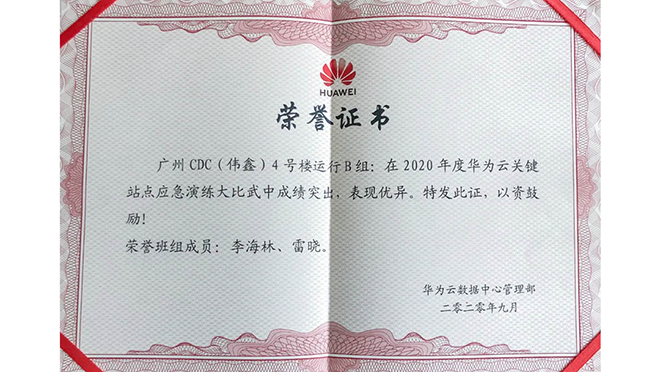 From the beginning of receiving the competition task, the company's leaders with specific duties and Guangzhou No.1 operation and maintenance team attached great importance to it. From the preparation of the plan, training guidance to pre-competition simulation, the operation and maintenance personnel all showed great spirit. The high-quality simulation exercise not only improved the emergency operation level and repair speed of the operation and maintenance personnel, but also strengthened the repair process of operation and maintenance. In this competition, Guangzhou No.1 operation and maintenance team has been highly recognized by Huawei for its multi-faceted performance in fault judgment, process report, risk control and emergency repair.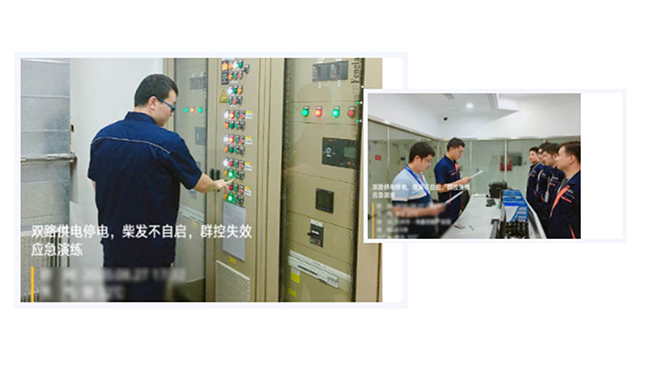 The pursuit of excellence is endless
The operation and maintenance personnel of Hotwon keep in mind every commitment to clients, and constantly pursue better. Clients are definitely the strong driving force for every Hotwon operation and maintenance personnel to move forward. Let us once again congratulate our award-winning members, and let us continue to lay a solid foundation and strive for success in the days to come!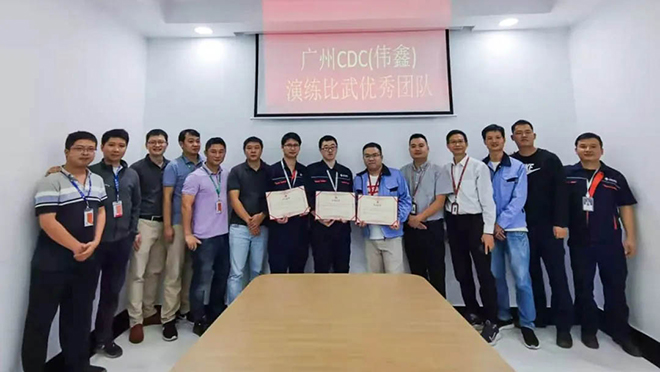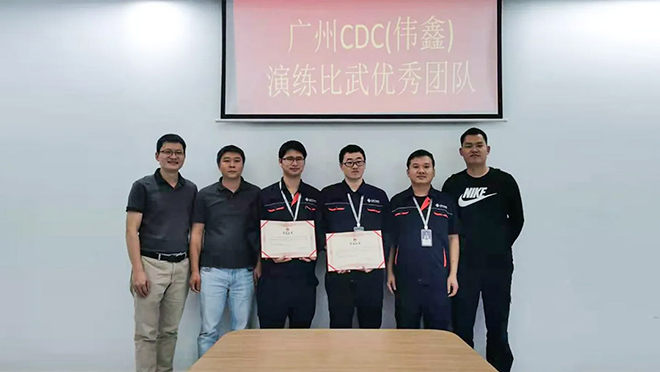 Awarding scene
The core operation and maintenance idea of Hotwon is "preventive maintenance". Hotwon adheres to and implements basic maintenance, timely carries out hidden dangers and fault handling, carries out emergency drills and optimizes emergency plans in advance, and provides clients with high-quality and reliable operation and maintenance services. Through advanced maintenance and internal audit, operation and maintenance risk assessment and performance improvement should be carried out in advance to reduce the risk of equipment failure and reduce the duration of failure Ensuring the safe and reliable infrastructure and meeting the multi-dimensional operation and maintenance needs of clients from data center is an important measure of data center operators, and it is also our direction and goal.