By brain storming and energizing, cloud starts the future | Hotwon and Liuzhou Unicom reach strategic cooperation.
On November 16th, Guangdong Haoyun Changsheng Network Co., Ltd. ("Hotwon") and China Unicom Liuzhou Branch ("Liuzhou Unicom") signed a strategic cooperation framework agreement in Liuzhou. Mr. Zhao Chunfeng, Deputy General Manager of Liuzhou Unicom, Ms. Xie Yalan, General Manager of Government-Enterprise Customer Division, Mr. Huang Qiudan, President of Industrial Interconnection Research Institute, Ms. Xie Haibo, General Manager of Strategic Customer Branch III, Mr. Huang Xiaoying, Vice President of Hotwon Resource Center and Mr. Luo Hongwei, Vice President of Cloud Product Line attended the meeting. Hotwon will jointly settle with Liuzhou Unicom to Liuzhou Industrial Cloud Platform, promote digital industrialization and digital development of Liuzhou, speed up the construction of Liuzhou big data system and platform, and work together for cloud starting digital future!
Conference scene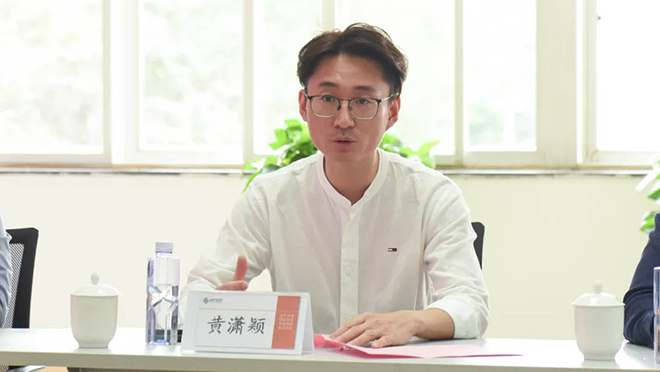 Mr. Huang Xiaoying
In his speech, Mr. Huang Xiaoying fully affirmed this cooperation and gave a brand-new hope for cooperation. He hoped that both sides could gather each other's superior resources, make every effort to build a good Liuzhou industrial cloud platform, provide neutral, safe and credible industrial cloud platform services for the local area, and promote the construction of Big Data Industrial Park of Liuzhou !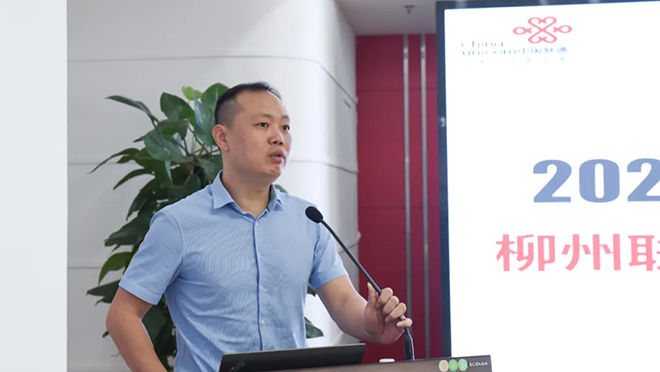 Mr. Zhao Chunfeng
Later, Zhao Chunfeng also said that with the joint efforts of both sides, Liuzhou will be helped to develop digital economy and build industrial ecological circle and innovative ecological chain! Gather innovative elements such as talents, technology and capital, promote the integration and development of digital economy and traditional industries in many aspects, and work together to build an industrial Internet industrial base with national influence.
The Liuzhou Industrial Cloud Platform, jointly launched by Hotwon and Liuzhou Unicom, relies on the advantages of local data centers and takes the cloud operating system as the bottom layer, making it the necessary information infrastructure for carrying local cloud computing, big data and industrial Internet, and the standard cloud product base. The platform will provide a variety of neutral, secure and credible cloud services for all provinces, and also give full play to the technology and service advantages of cloud vendors in various fields, build solutions such as "Intellectualized Manufacturing Enterprises" and "Wisdom Parks", provide technical services such as cloud computing, big data and artificial intelligence for enterprises, serve the construction of digital China and energize "Digital Guangxi and Intellectualized Manufacturing Liuzhou"!
By brain storming and energizing, cloud starts the future
In the later signing session, Mr. Luo Hongwei and Mr. Zhao Chunfeng, on behalf of Hotwon and Liuzhou Unicom respectively, signed the "Cloud Platform" cooperation agreement.
The signing of the strategic cooperation association by both parties marks that the cooperation between Hotwon and Liuzhou Unicom has reached a new level. Both parties will also take this cooperation as an opportunity to actively promote the implementation of Liuzhou industrial cloud platform, give full play to their respective industry advantages and field advantages, enhance the market competitiveness of both parties, and provide users with more cloud platform and IDC services by collecting and analyzing client demands.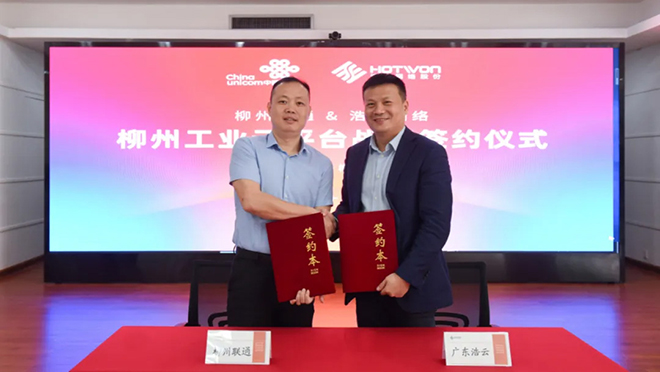 Signing ceremony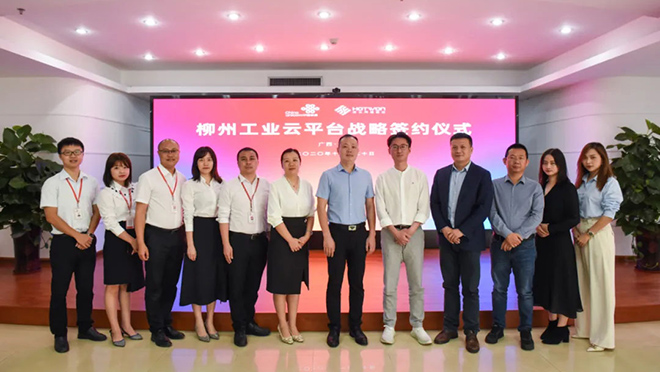 Group photo