Hotwon won the 2020 China Data Center New Infrastructure Influential Award and IDC Industry Excellent Third-Party Data Center Award.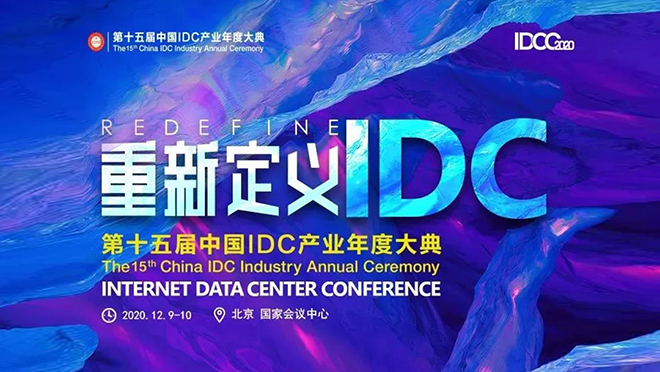 From 8th to 10th of December, the 15th China IDC Industry Annual Ceremony (IDCC2020), sponsored by the China IDC Industry Annual Ceremony Organizing Committee and co-organized by the China IDC Circle, was held at China National Convention Center in Beijing. Hotwon was invited as a partner to attend the conference.
With its strong strength, professional influence and wonderful performance, Hotwon stood out among many participating enterprises and won the 2020 China Data Center New Infrastructure Influential Award and the 2020 IDC Industry Excellent Third-Party Data Center Award!
As an implementer of sustainable data ecosystem in China, Hotwon is mainly engaged in offering high-quality IT infrastructure, network communication, cloud computing application services and one-stop multi-regional resource services to government enterprise clients, and helps them to promote projects such as big data, cloud applications, information technology, government affairs and industry clouds as well as to build platforms. All along, deeply engaged in IDC industry for several years, the Group has been striving to establish a more stable, greener and smarter data ecosystem.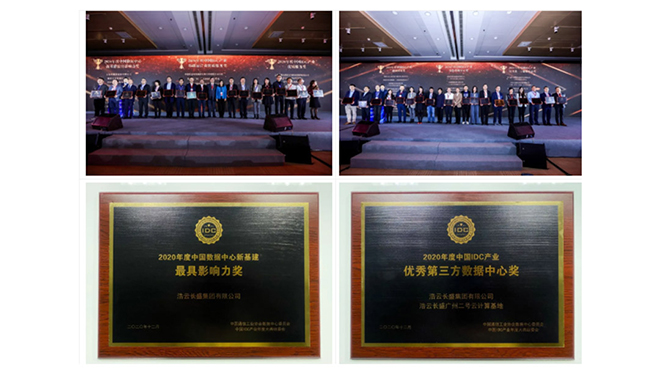 2020 China Data Center New Infrastructure Influential Award
2020 IDC Industry Excellent Third-Party Data Center Award
With the theme of "redefining IDC" and the purpose of "knowing the changes of pattern, grasping industrial opportunities and leading the future trend", this conference will deeply discuss the evolution trend of China's data center in the era of great change and the opportunities brought by it. The conference gathered experts from industry associations, industry experts from the upper, middle and lower reaches of data centers, AI unicorns, financial technology, smart transportation, smart life and representatives of investment institutions to discuss how to "redefine IDC" under the wave of new infrastructure.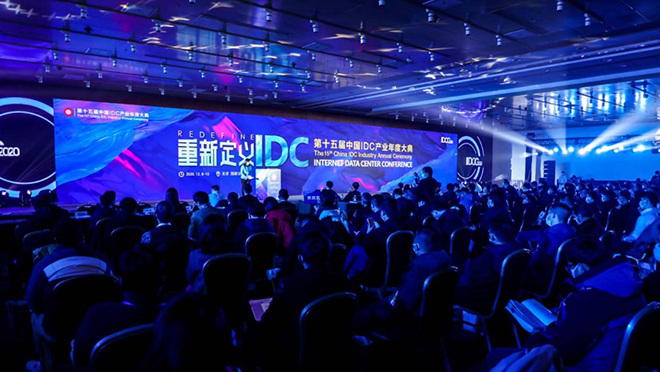 Conference site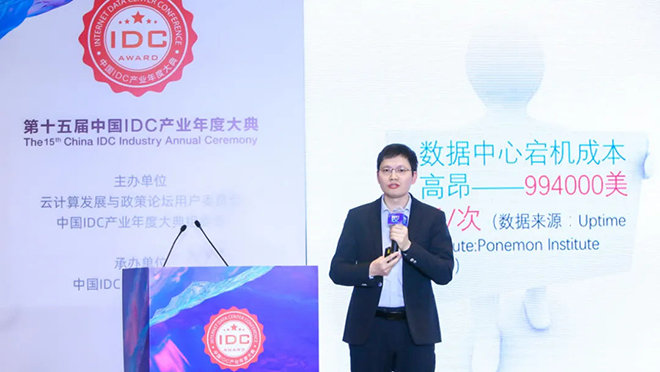 Mr. Zhu Hongbing
On December 10th, at the Data Center New Technology and Application Forum, Mr. Zhu Hongbing, General Manager of Hotwon O&M, shared the keynote speech "Data Center Lifecycle Operation Management" with all the guests. He mentioned that the first responsibility of data center operation is to improve the availability of data center uncompromisingly, and analyzed the operation and management points of data center in the whole life cycle from four aspects. "The pain points of data center operation are the risks of downtime and accidents and the complexity of operation. To solve these pain points, we need to use the idea of life cycle operation. 1. Iterate and optimize the O&M system of the whole life cycle; 2. Carry out technological innovation, build O&M business management model by using digital technology, so as to realize digital transformation of business; 3. Refine the operation, and gradually realize the white-box O&M of people, events and objects; 4. Unswervingly promote the internal audit of O&M, and prevent risks in advance." Mr. Zhu emphasized to all the guests present.
Go forward with honor and responsibility. Winning two awards this time reflects on the industry's affirmation of Hotwon's strength. Hotwon will join hands with partners to build more high-performance cloud computing bases, help the high-quality development of the data industry through continuous innovation, thereby contributing to accelerating the construction of new infrastructure.