New Year's message from Hotwon - The future is worth looking forward to once we have a direction
New Year Message
The future is worth looking forward to once we have a direction
In 2020, with the forward-looking strategic layout in the IDC industry, Hotwon Group has achieved a breakthrough in business operation and made a qualitative leap: expanding in business territory by setting up dual headquarters in Beijing and Guangzhou, with operation centers and service teams covering the whole country; progress steadily by promoting three major business lines and making every effort to build thirteen self-built cloud computing base projects to boost the industrial development of the Group; and expand the industry cloud platform business by jointly cooperating with the three major operators and cloud vendors. With those great achievements, Hotwon is constantly unlocking endless potential and great momentum.
What's more, this year, the Group successfully achieved the equity financing with a total amount of USD 300 million. This round of financing was jointly led by DCP and CPE, followed by China-United Arab Emirates Joint Investment Fund. The DCP and China-United Arab Emirates Joint Investment Fund became new shareholders of the the Group. The funds raised will be used to support Hotwon Group to continue to build modern and efficient data centers, so as to grasp the valuable opportunity of the rapid development of China's IDC industry. The new year is around the corner, what are the three major shareholders' messages to Hotwon?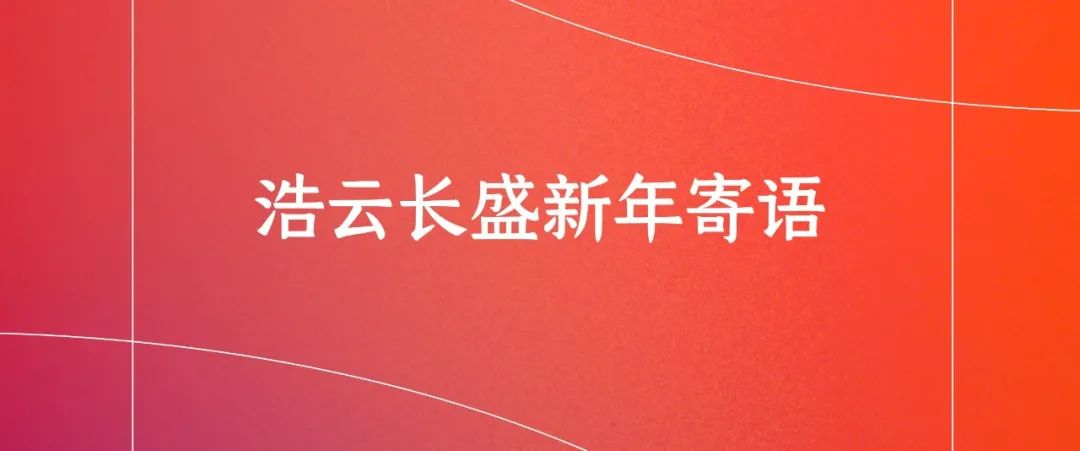 DCP Capital (DCP)
Under the wave of "new infrastructure", China's IDC industry ushers in historic development opportunities. As a young leader in the industry, Hotwon's development potential is constantly being explored, with its unique operation mode, superior professional proficiency and efficient mobility displayed gradually. It has won the recognition of industry customers and the trust of investors by the joint efforts of all employees.
At present, there are few truly mature large-scale IDC enterprises in China. As a team with great entrepreneurial spirit and strong execution, Hotwon has accumulated excellent data center resources in first-tier cities. For a company like Hotwon, which focuses on assets and operations, the addition of DCP means that more services than capital, such as introducing talents, establishing efficient operation and management processes, and potential mergers and acquisitions and capital market operation in the future, can be provided.
CPE
With the development of digitized economy and the policy guidance of new infrastructure, China's IDC market shows a broad prospect. Relying on its professional service team, solid business foundation, innovative business model and strong execution, Hotwon has gradually emerged in the industry, becoming a rapidly rising Internet infrastructure provider in just three years.
Everything Originated from 2018. With abundant capital strength and rich IDC industry operation experience, Hotwon has deployed several large-scale data centers in Guangzhou, Beijing, Hangzhou, Chengdu and other national core areas, providing services for dozens of domestic large Internet enterprises and large government and enterprise customers, and winning high praise from customers and industry.
We believe that with the further cooperation of industrial capital and industrial resources, Hotwon will achieve a yet higher goal in the future. I hope Hotwon can stay true to continually optimize the national strategic layout, so as to become the leader and innovator of China's IDC industry, and turn into the backbone of China's new infrastructure. Let's work together for a better future!
China-United Arab Emirates Joint Investment Fund
This year, IDC, as a highlight in the "new infrastructure", has attracted the great attention of the industry. As the infrastructure in the digital economy era, IDC has enormous potential in information upgrading and cultivating new kinetic energy of economic development.
Regarded as an excellent IDC provider emerging in recent years, Hotwon is steadily developing, constantly achieving scale expansion and business development, which reflects strong team execution. I wish, in the future, Hotwon can continually spare no pains to make breakthroughs and achieve greater achievements.
About DCP Capital (DCP): DCP Capital is an international private equity investment institution focusing on the Asian market. DCP's core team once led KKR and Morgan Stanley's private equity investment business in Asia, creating long-term excellent investment and returns across multiple cycles, and gaining strong support from long-term institutional investors at home and abroad. In the past 27 years, DCP team has invested in a series of pioneering projects in China's PE industry, fostering many leading enterprises in China. With its international investment experience and localized resource network, DCP has accumulated profound industry expertise and solid post-investment management ability. Adhering to the concept of value investment, the company aims to establish a long-term win-win partnership with the invested enterprises, so as to create value for their long-term development.
About CPE: Founded in June, 2008, CPE is a market-oriented and independent asset management institution, focusing on exploring Chinese and international investment opportunities related to China's national economic growth. Holding a long-term investment strategy and a basic idea of "creating value with specialty", the company concentrates on key investment fields such as technology and industry, consumption and Internet, software and enterprise services, medical care and health and real estate. The company is committed to establishing long-term cooperative partnership with the invested enterprises, helping their sustainable development, and at the same time, promoting their overall development of the industry and society in which they are located. At present, CPE has invested in more than 100 enterprises, becoming one of the top asset management institutions in China with assets under management exceeding 100 billion CNY.
About China-United Arab Emirates Joint Investment Fund: Established in 2015, China-United Arab Emirates Joint Investment Fund (hereinafter referred to as "China-UAE Fund"), witnessed by leaders of the two countries, signed a memorandum on the set-up of China-Arab Emirates Joint Investment Fund, which marked the formal establishment of China-UAE Fund, and China Development Bank, State Administration of Foreign Exchange and UAE Mubadala Development Company signed relevant legal documents at the same time. The total scale of the China-UAE Fund is USD 10 billion, with the initial scale of USD 4 billion, the investment scope of health care, high-tech, emerging industries, infrastructure and other fields, and the investment regions mainly in China, United Arab Emirates and other high-growth countries and regions.
Thanks to every investor for their support and trust in Hotwon, we believe that every strategic investment is highly recognized by Hotwon; every perfect delivery is the realization of the promise to customers.
The future is worth looking forward to once we have a direction The new year is around the corner. Hotwon will live up to expectations, continuing to work harder to build a more stable, greener, smarter and more efficient data ecosystem for the industry and customers!